Friar's Club – Monk Character Design and Animated GIFs
Champagne Juggling Monk
In 2012 I had the distinct honor of being asked by the legendary New York Friar's Club, to create a cartoon character version of the club's signature monk and a series of cartoons and animations for the official Friar's Club website.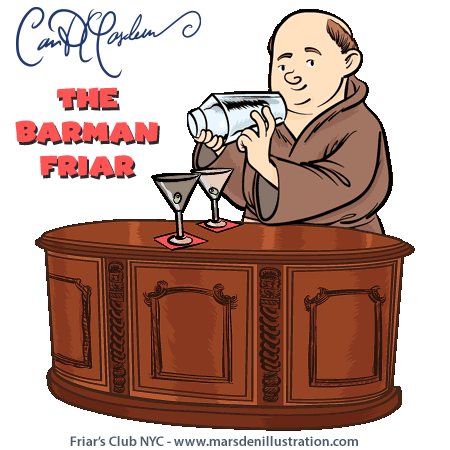 The briefing required animations and graphics featuring the monk in all kinds of different situations and poses to be placed on the homepage and also some special custom monks featuring caricatured faces of recognizable "brothers".
The animations were to play as animated GIFs with a transparent background that could be placed throughout the Friar's Club website.
Even the furniture such as the wooden bar and the pool table at which the Jackie Gleason monk is playing had to be recognizable.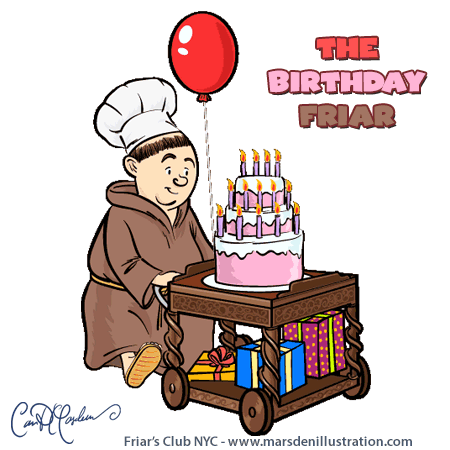 As a previous member of the National Cartoonists Society (NCS), I had the pleasure of attending several Christmas brunches at the Los Angeles branch of the club, so it was a particular pleasure to be able to contribute to the Friar's cause.
I created several more animations, not all are shown here.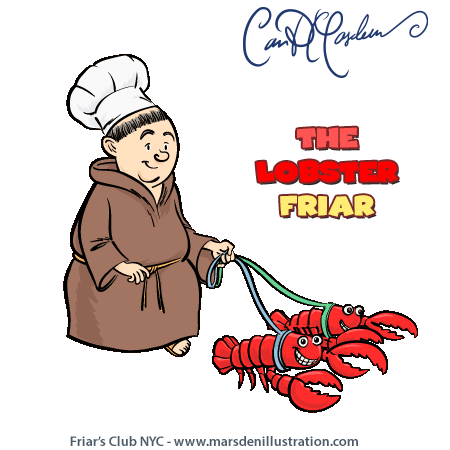 All GIFs Illustrated and animated by Ian David Marsden
Copyright © 2012 – 2019 Friar's Club and Ian David Marsden
http://friarsclub.com
Please visit my portfolio for many more samples of my artwork and don't hestitate to contact me if I can design some custom made illustrations or animations for you.
Link to Ian David Marsden's Illustration Portfolio
Read more →