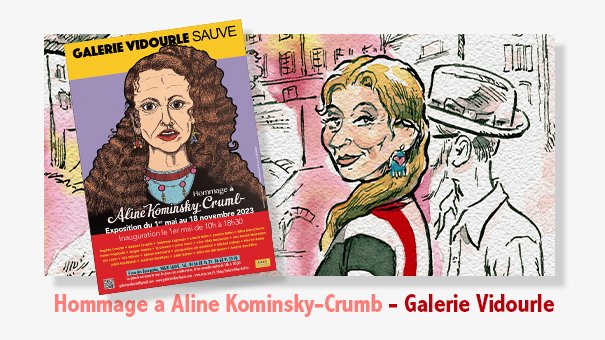 Homage to Aline Kominsky-Crumb
1st May to 21st November 2023
Galerie Vidourle Prix, Sauve (30)
4 rue des bourgades
+33 (0) 4 66 88 76 33
galerievidourleprix.com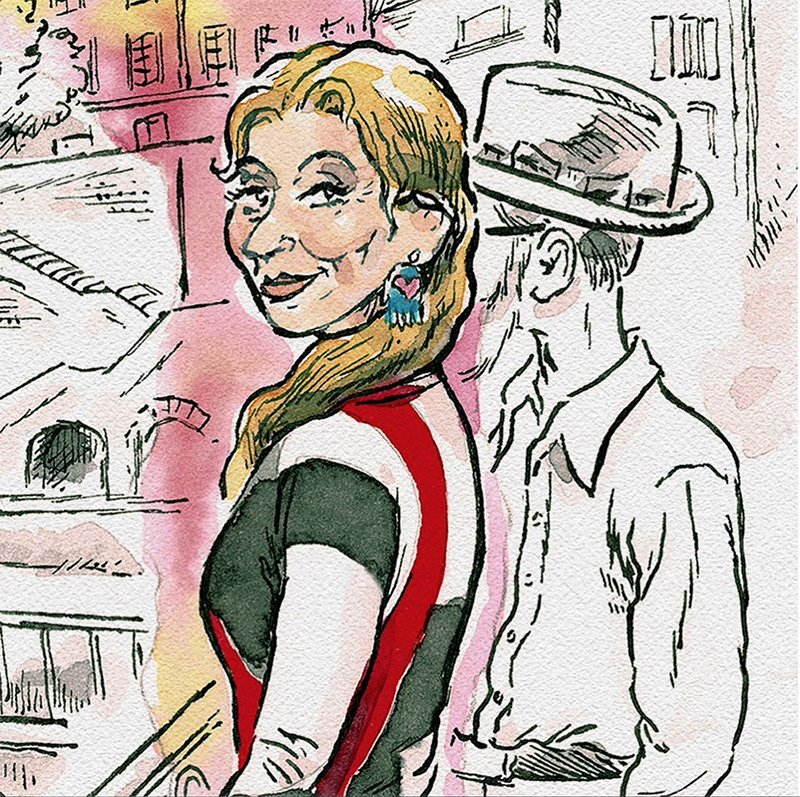 I'm honored to be participating in an exhibition in homage to Aline Kominsky-Crumb (1948 – 2022) at Galerie Vidourle Prix in Sauve. The noted underground and feminist comic artist and wife of Robert Crumb, who sadly passed away after a brief illness in 2022. The exhibition will feature a retrospective of her art, as well as new and unseen artwork by over 20 artists, including myself and also Robert Crumb and their daughter Sophie Crumb. The exhibition runs from May 1st until November 21st.
Aline's impact on the world of underground and feminist comics cannot be overstated. She was a trailblazer who broke down barriers, challenging social norms and shining a light on issues that had previously been swept under the rug. Her art was raw, honest, and deeply personal, and it had a profound impact.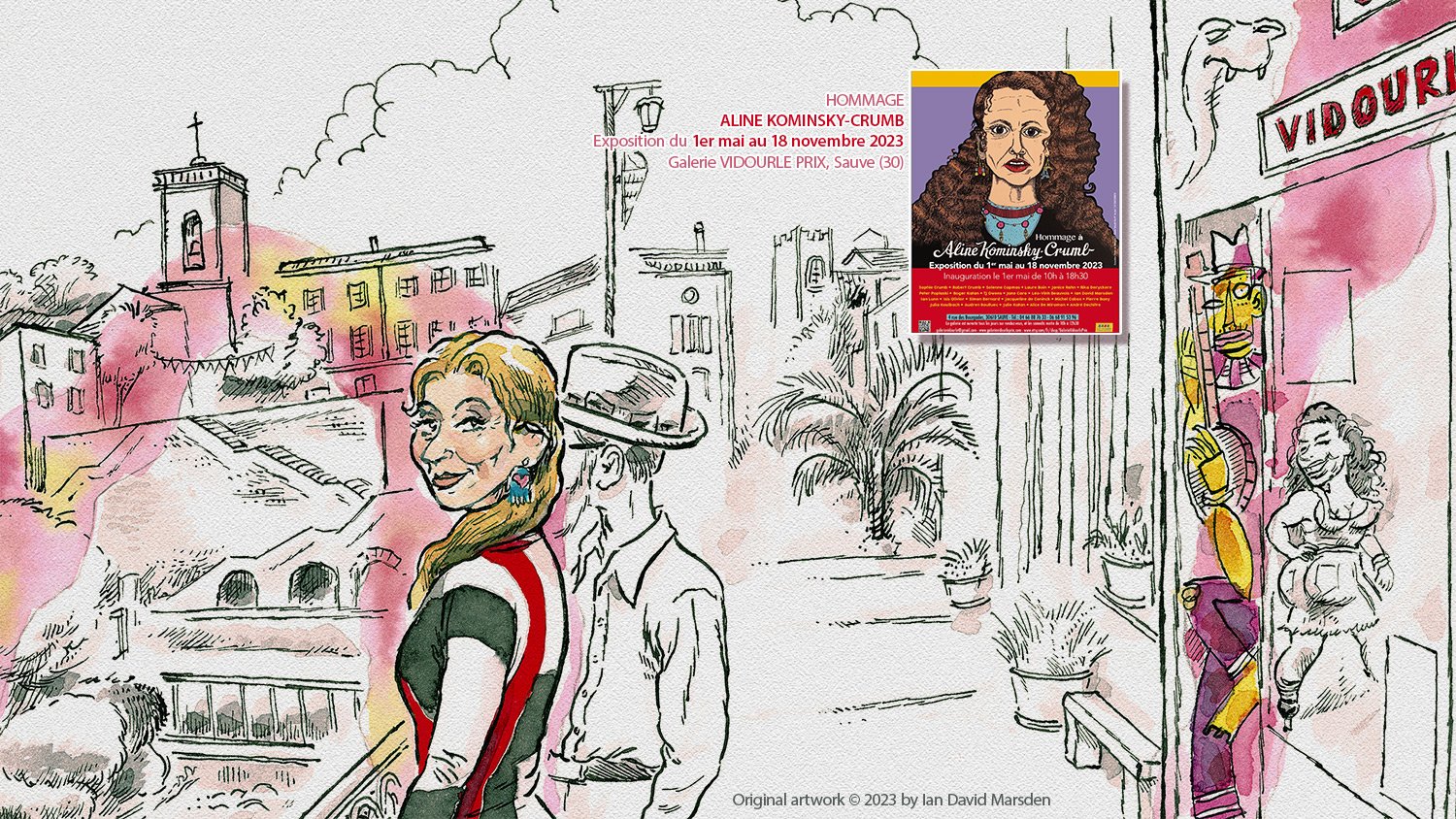 The pieces I'll be displaying at the exhibition are two original pen and ink drawings, colored in watercolor. The first piece depicts Aline as a bright and colorful being, spreading color and energy from herself to her gallery and all over her beloved village of Sauve, and then finally, via a rainbow all over the world (and universe). It was inspired by my memories of Aline, who I had the pleasure of knowing personally and meeting on several occasions.
The second piece is somewhat biographical, a snapshot of my very last encounter with Aline, which took place at the gallery Vidourle. She was proudly wearing and showing a dress printed with comic strips on the subject of abortion that she had drawn with her daughter Sophie Crumb.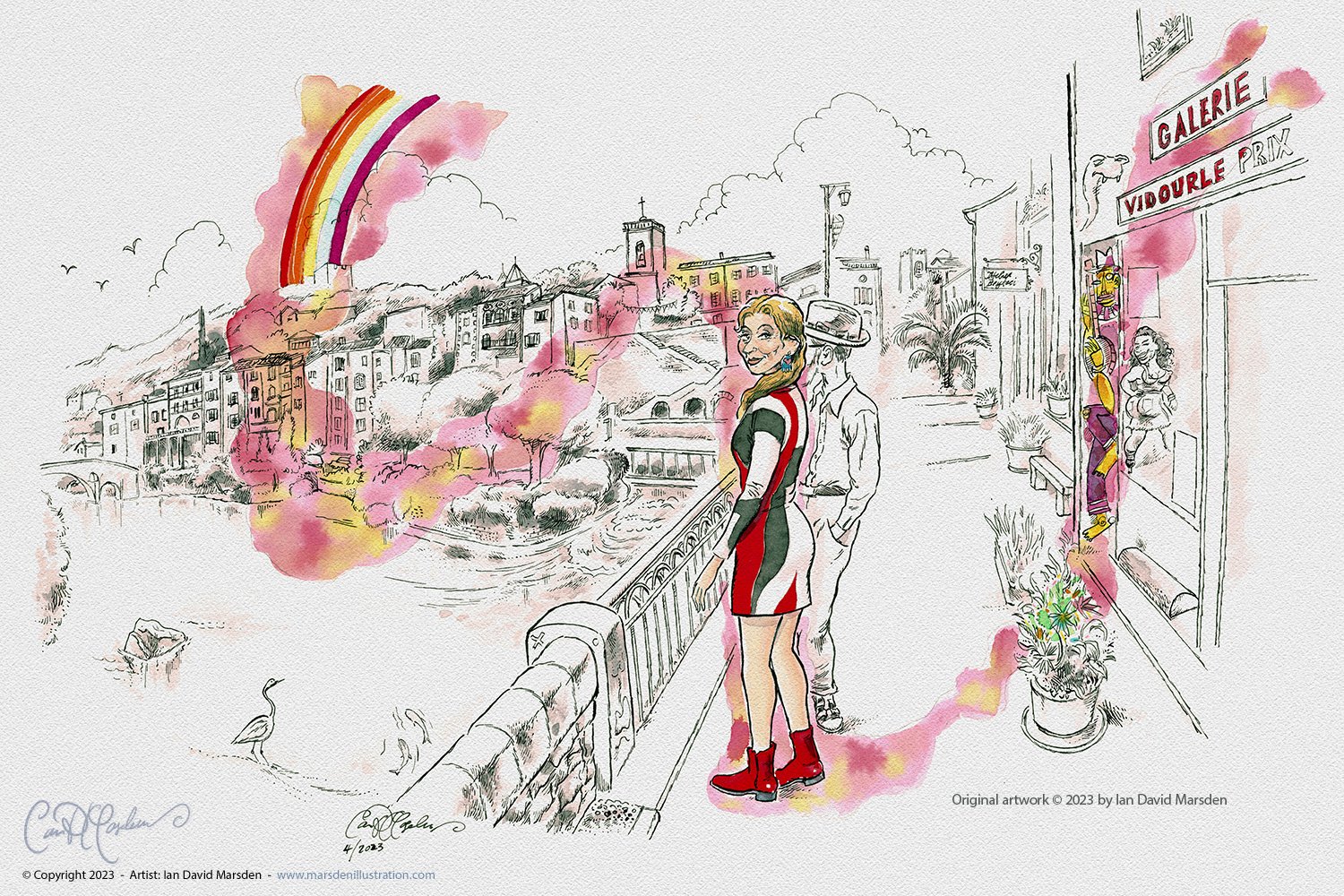 As for my own artistic style, when I am not using my various digital drawing tools I love to regress to the way I drew before all of this newfangled stuff arrived. Traditional dip pen and ink, and watercolor on illustration paper. I'm influenced by great cartoonists and childhood idols such as Ronald Searle, Sempé, and the Mad Magazine greats like Will Elder and Jack Davis. Robert Crumb was certainly also a present figure in my creative journey.
Regarding my creative process, I drew inspiration from my personal interactions with Aline and the not few laughs we had together. Mostly just accidentally bumping into each other at the market or shops around the area.
I'm honored to be part of this tribute to Aline and to have my work displayed alongside so many other talented artists. I hope that visitors to the gallery will be able to appreciate the depth and breadth of Aline's contributions to the world of comics, and that my own pieces will add a little personal touch from my own perspective, which might be appreciated by friends of Aline.
Ian David Marsden
April 2023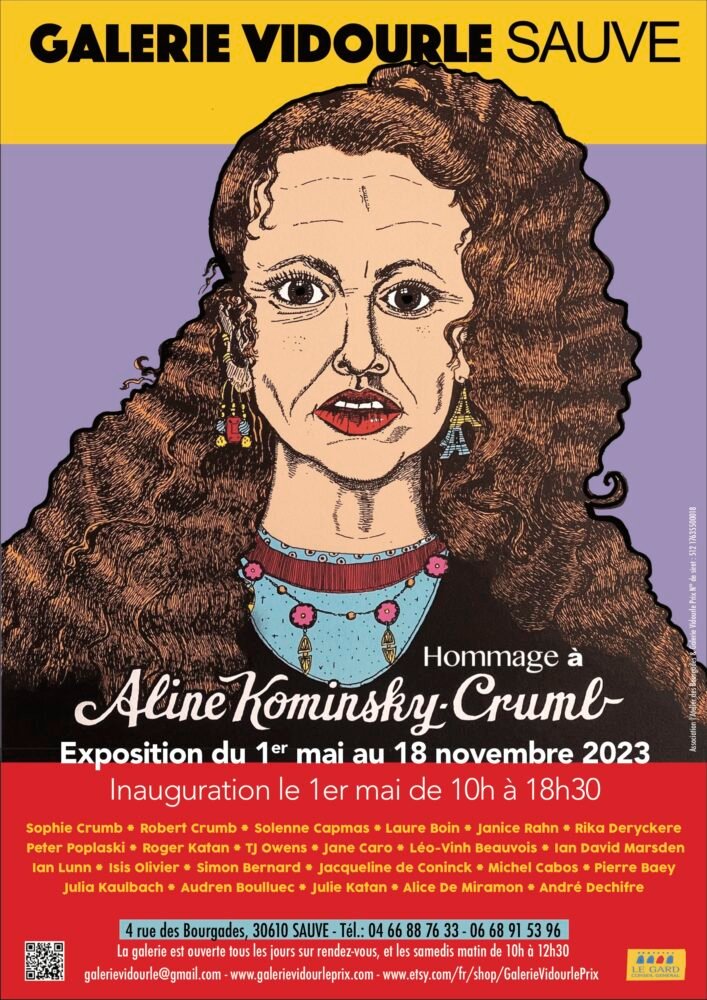 #AlineKominskyCrumb #GalerieVidourle #Cartoonist #Illustrator #Exhibition #undergroundcomics #undergroundcomix #comix #AlineCrumb