Was macht Marsden Videos einzigartig?
Maßgeschneidert vom international
veröffentlichtem Illustrator, Cartoonisten und Comiczeichner Ian David Marsden.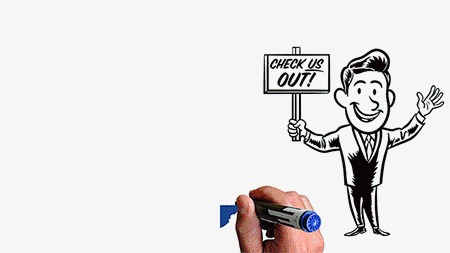 Bitte kontaktieren Sie mich für ein unverbindliches Gespräch
+33 (0)6 42 49 82 11 oder [email protected]
View this page in German / Diese Seite Auf Deutsch
Videos von international veröffentlichten Cartoonisten
und Graphic Novel Autoren Ian David Marsden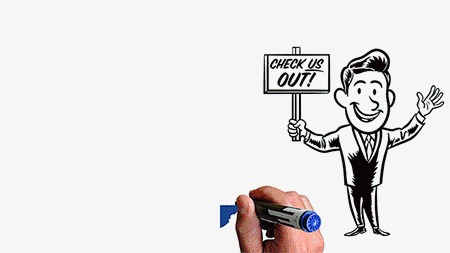 Maßgeschneiderte Videos vom international publizierten, erfahrenen Schweizer Illustrator und Karikaturisten Ian David Marsden. Englisch und Deutsch zweisprachig und mit guten Französischgrundlagen arbeite ich mit diversen Kunden weltweit. Mein Ziel: Treffende, markante, klare und schöne Illustrationen und Videos welche den Betrachter interessieren und vom Wegklicken abhalten.
Erlauben Sie mir Ihnen in diesem kurzen Video
meine Vorgehensweise zu präsentieren:
Welche Stilrichtungen sind möglich?
Auch wenn die meisten Whiteboard-Videos in einem Schwarz-Weiß-Stil gehalten werden, ound oft in einem Zeichenstrich welcher an Filzstifte oder Kreide erinnert, (wie beim echten Whiteboard oder der echten Wandtafel) kann der Zeichenstil aber auch sehr sauber, detailliert und farbig sein.
Ich arbeite in vielen Stilrichtungen, jeweils an den Inhalt und das gewünschte Erscheinungsbild angepasst. Schauen Sie sich doch ein bischen in meinem
ILLUSTRATION PORTFOLIO um. Jede gewünschte Stilrichtung kann
auch in Videos verwendet werden.

http://marsdenillustration.com/portfolio/

Die Videos können lustig und Cartoon- oder Comichaft erscheinen, oder auch sehr sauber und linear oder mit lockeren Bleistiftstrichen und Aquarellfarben.
Je nach Ihrer Botschaft und Ihrem Zielpublikum.
Ein Beispiel einer Kombination: Animation und Live Action Video
Client: Max Curious, New York City
for "All Stars Project", 2016
3 Videos einer Serie welche in 3 Sprachen produziert wurde:
Beispielvideo auf Deutsch mit der Stimme von Schauspieler Kaspar Eichel
Example Video in English with the voice of David A. Watson
Vidéo en Français avec la voix de Daniel Beretta
Alle meine Illustrationen und Videos werden sorgfältig massgeschneidert.
Keine Clip-Art oder Stock-Art. Keine wiederverwendbaren Figuren, keine wiederholten Gesichter. Ich verwende niemals Szenen- oder Hintergrundelemente aus anderen Produktionen wieder.
Mein Ziel ist ein sehr hoher Produktionswert zu fairen Pauschalpreisen.
Ein Pauschalpreisangebot pro Projekt bedeutet: keine Überraschungen mit Überstunden oder Verzögerungen.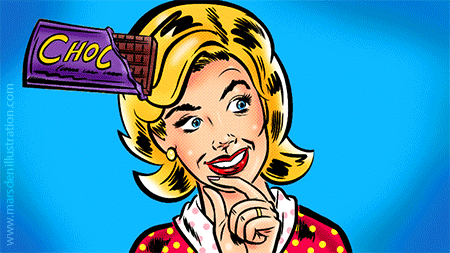 50% meines Honorars im Voraus bei Beginn des Projekts
50% bei Fertigstellung der Videos und aller anderen vereinbarten Elemente.*
*Die Übertragung von Nutzungsrechten bzw. die Einräumung
von Vervielfältigungsrechten (zeitlich, geografisch geregelt)
wird nach Erhalt des vollständigen Honorares übertragen.
Knowledge Nuggets für das U.S. Federal Acquisition Institute:
(Character designs, Illustrationen und Hintergründe von Ian David Marsden)
für das Federal Acquisition Institute
https://www.fai.gov/media-library/collection/knowledge-nugget
Ideen und Drehbuch (und Storyboard):
Falls Ihr Skript oder Konzept noch nicht vollständig ausgearbeitet ist,
kann ich Ihnen mit Ideen und kreativem Input behilflich sein.
Ich schlage Ihnen gerne ein Drehbuch vor.
Sobald ein grobes Skript freigegeben ist, erstelle ich ein grobes Storyboard.
Revisionsphasen erlauben den Ablauf zu ändern und zu optimieren.
Sobald das Drehbuch und das Storyboard freigegeben sind
zeichne ich die Reinzeichnungen für alle Szenen.
Auch hier können wir in einer Revisionsphase sicherstellen, dass absolut alles perfekt ist, bevor wir in die Video- und Postproduktion gehen.
Es versteht sich von selbst, dass Sie während der gesamten
Produktion mit mir persönlich zu tun haben.
Alle Figuren und Illustrationen werden von mir persönlich handgezeichnet.
Falls gewünscht können die geschaffenen Illustrationen und Figuren
auch in Druck und Merchandising verwendet werden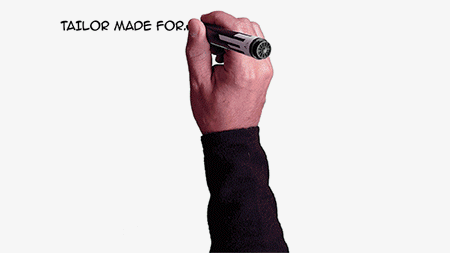 Einige weitere Beispiele
Production of the End Products
(English / German / French)
Hawlik Gesundheitsprodukte GmbH
2017
Playing / Growing
(English)
Max Curious Agency
New York City
October 2016
We Are What We Are
(English)
Max Curious Agency
New York City
October 2016
Digades
(Deutsch – German)
Dfreeeze Remote Control Car Heater App – 2015
Sens Digital, Montpellier, France
Click and Collect
(French – Francais)
2015
Classic Animation
Animated video and character design
Brightbulb Solutions
Client: Hairloss.com
Was für Animations-Effekte gibt es?
Allerlei Richtungen sind möglich.
Es gibt den sehr beliebten Effekt der Hand welche die Zeichnungen nach und nach auf den Schirm zaubert, während man dem Sprecher zuhört. Es kann eine Männerhand oder eine Frauenhand sein. Die Hand wird in der Postproduktion eingesetzt und ist nicht meine Hand. (Ich bin zusätzlich noch Linkshänder).
Eine Hand kann auch flache Illustrationen ins Bild hineinschieben oder Elemente können auch mit einem "Plop" oder "Boing" plötzlich auftauchen.

Gewisse Elemente können auch voll animiert sein.

Die Hand kann auch gewisse Titel oder Textpassagen schreiben
um deren Bedeutung hervorzuheben.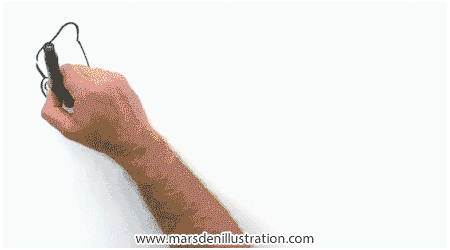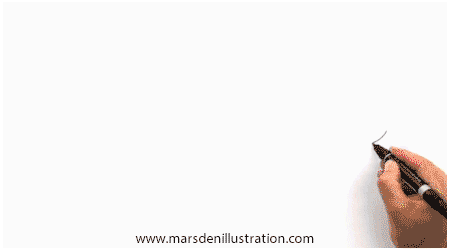 Live Zeichnen und Scribing Events
Ich bin für Live Zeichner und Live Scribing Events vor Publikum verfügbar.
Ein Tagessatz zuzüglich Reise- und Unterbringungskosten
sowie Nutzungsrechte der geschaffenen Zeichnungen nach Absprache.
Bitte kontaktieren Sie mich direkt für ein unverbindliches Gespräch.
PDF zum Herunterladen: Zeichenstile Cartoons, Comics, Kinderbuch
PDF zum Herunterladen: Illustrationen Werbung, Editorial, Maskottchen, Figurentwicklung, Character Design