A really fun project was this animated Holday Greeting card to be sent to the customers of my commissioning client.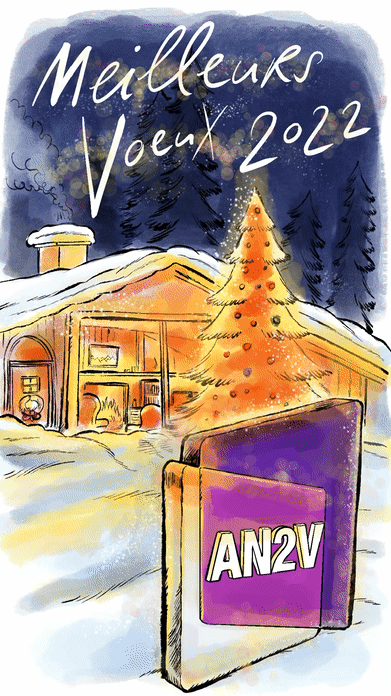 The briefing required a nice, hand-drawn cozy looking winter scene. We opted for an inviting winter chalet in the woods surrounded by snow covered trees and featuring the AN2V logo.

The drawing is rendered as a timelapse video. Watch the drawing unfold, a lovely winter forest scene, a chalet with warm light spilling out onto the snow, and then the company logo is drawn, illuminated by the warm glow. A gorgeous, warm and elegant holiday card solution.

The video was also delivered as an animated GIF so that it could be used and viewed in e-mails directly on all devices.

Read more →