For Client Suzanne Ruf / Breaksru Gmbh design of a new logo and corporate identity and a custom tailored website with matching iconography and illustrations.
Artist / Designer: Ian David Marsden
Client: Suzanne Ruf / Breaksru Gmbh
http://breaksru.com
Media: Vector Art in Adobe Illustrator and digital paint in Adobe Photshop and Clip Studio Paint EX.
All Rights Reserved by Breaksru Gmbh and Suzanne Ruf.
© 2019
Logo Design and Corporate Identity:
Website: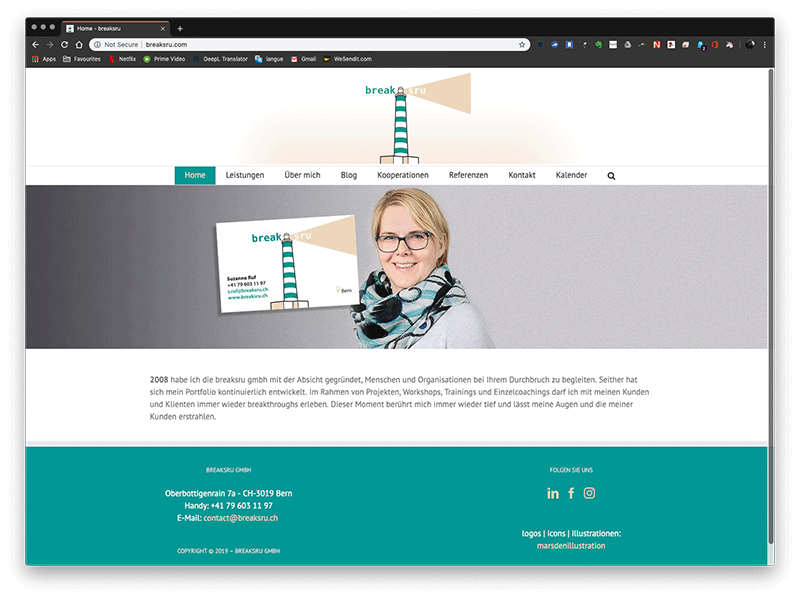 The artwork was a mixture of vector art created in Adobe Illustrator for the logos and icons and digitally painted art in photoshop and ClipStudioPaint EX.
Artwork from various projects and clients. All Rights Reserved.
Displayed for self-promotional purposes under my terms and conditions.