In der sich rasch wandelnden digitalen Welt von heute ist dynamischer Content unerlässlich. Angesichts der immer kürzer werdenden Aufmerksamkeitsspannen gilt es, die Zuschauer umgehend zu fesseln und ihr Interesse kontinuierlich aufrechtzuerhalten. Bewegte, handgezeichnete Videos bieten hier eine unschlagbare Lösung. Sie bestechen durch ihren Charme und ihre Dynamik und sorgen dafür, dass Ihre Botschaft nicht nur vermittelt, sondern auch im Gedächtnis bleibt.
Whiteboard- oder Erklärvideos kombinieren Klarheit mit Kreativität, indem sie komplexe Inhalte in anschauliche und unterhaltsame Sequenzen umwandeln. Mit mehr als zwei Jahrzehnten Erfahrung in Illustration, Charakterdesign und Cartooning bringe ich eine individuelle und hochwertige Note in jedes Videoprojekt.
Unsere Zusammenarbeit startet mit einem intensiven Briefing, das es mir ermöglicht, Ihre Vision und Ihre Anforderungen vollumfänglich zu verstehen. Daraufhin entwickle ich das Drehbuch und das Storyboard, die den narrativen und visuellen Rahmen für das Video bilden. Mein Ansatz zeichnet sich durch Authentizität und Originalität aus. So vermeide ich generische Vorlagen und Charaktere und konzentriere mich stattdessen auf maßgeschneiderte Illustrationen, die perfekt mit Ihrer Marke und Ihrer Botschaft harmonieren.
In einem überfluteten Markt, in dem viele Anbieter auf standardisierte Software und vorgefertigte Zeichnungen zurückgreifen, laufen viele Videos Gefahr, sich zu ähneln und einen uniformen, wenig inspirierten Eindruck zu hinterlassen. Mein Arbeitsansatz ist anders. Jede meiner Produktionen wird sorgfältig handgezeichnet und individuell angefertigt. Die Stilrichtungen, welche Ihnen in meinem Portfolio vielleicht gefallen haben, stehen Ihnen zur Verfügung – von schlichten Schwarz-Weiß-Zeichnungen bis hin zu detailreichen, farbenfrohen Illustrationen.
Doch exzellente Qualität muss nicht unerschwinglich sein. Trotz meiner maßgeschneiderten Dienstleistungen und meiner Expertise bleiben meine Tarife wettbewerbsfähig. Ich arbeite mit transparenten Pauschalangeboten, die den gesamten Produktionszyklus abdecken, sodass Sie stets den Überblick behalten und vor versteckten Kosten geschützt sind. Klare Meilensteine sorgen zudem dafür, dass jedes Projekt seinen geplanten Zeitrahmen einhält.
Ihre Botschaft verdient es, im Mittelpunkt zu stehen. Ob Produktpräsentationen, Service-Demonstrationen oder Geschäftsprozess-Erläuterungen – auf meine Expertise können Sie zählen. Nehmen Sie Kontakt auf, besprechen Sie ein unverbindliches Angebot mit mir und lassen Sie uns gemeinsam dafür sorgen, dass Ihre Inhalte nicht nur gesehen, sondern auch in Erinnerung bleiben.
Vielen Dank, dass Sie eine Zusammenarbeit in Erwägung ziehen. Ich freue mich auf die mögliche Gelegenheit, mit Ihnen zusammenzuarbeiten.
Ian Marsden: ian@marsdenillustration.com – iphone/Whatsapp: +33 (0)6 42 49 82 11
Besuchen Sie meine YOUTUBE PLAYLIST MIT VIELEN VIDEO-SAMPLES
Was sind Erklärvideos oder Whiteboard-Videos?
(Sprecher: Ian David Marsden)
#ExplainerVideo #Erklärvideo #Animation #Illustration #Design #Cartoonist #Preis #Angebotexplain
Klicken Sie auf die Galeriebilder, um sie zu vergrößern und die Diashow zu öffnen
Erklärvideo Firma Digades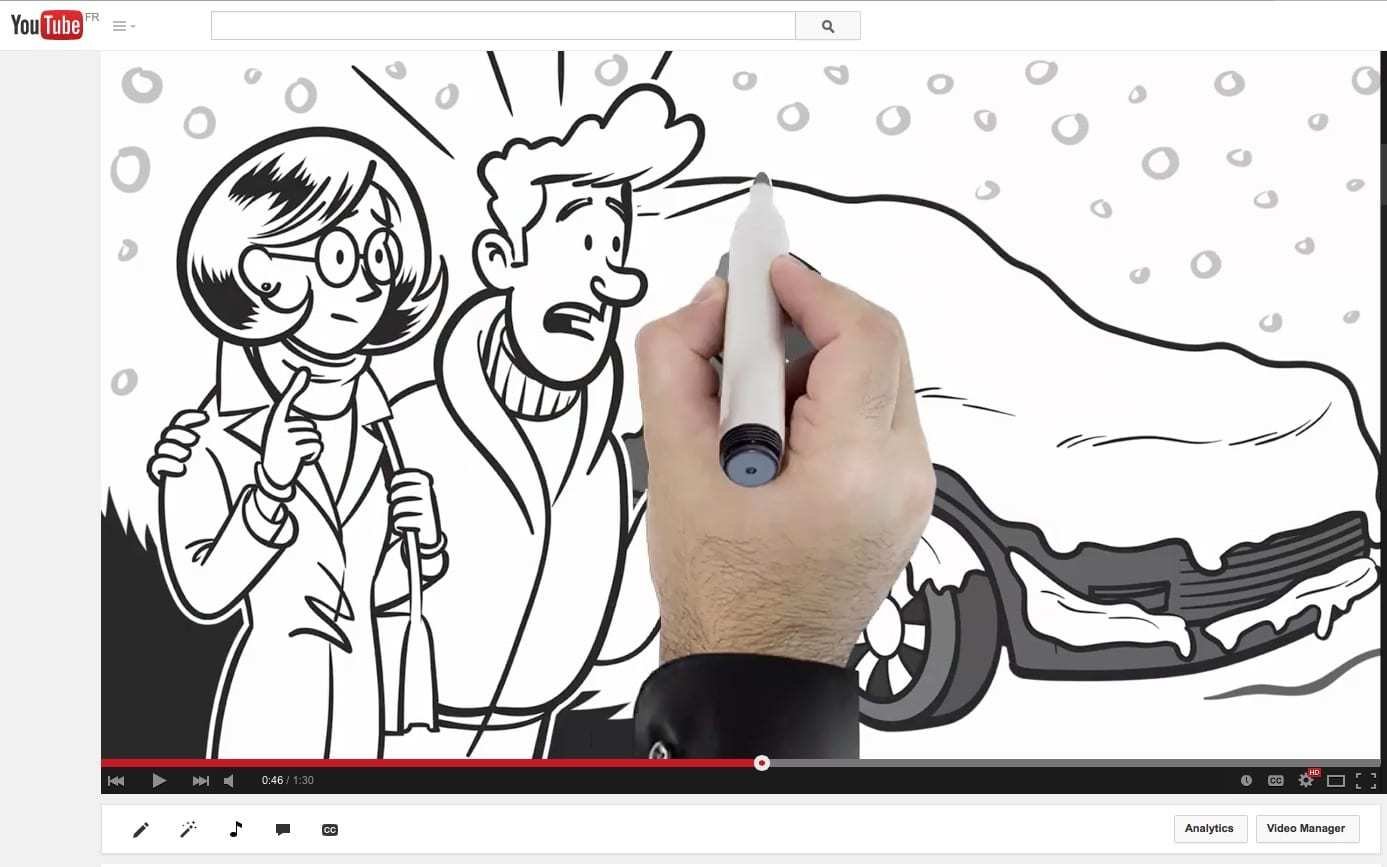 Erklärvideo Client: Digades / Dfreeeze Character Designs and Illustrations for Whiteboard Videos for Storyboard, Art and Production: Ian David Marsden www.marsdenillustration.com
Video, das Animation mit Live-Action kombiniert
Einige Beispiele von Videoserien, die auf Englisch, Deutsch und Französisch mit bekannten Sprechern produziert wurden:
Hawlik – Kultivierung der Pilze
auf Deutsch mit der Stimme von Schauspieler Kaspar Eichel
(Schauspieler und Synchronsprecher. Er ist bekannt als die deutsche Stimme von Robert Redford)
Hawlik – Production of Mushroom Powder
auf Englisch mit der Stimme von David A. Watson
Hawlik – L'essentiel en Bref
Video in Französisch mit der Stimme von Daniel Beretta
Daniel Beretta, ist ein Schauspieler, Sänger und Songwriter.
Er ist auch für seine Arbeit als Synchronsprecher bekannt,
er ist insbesondere die französische Stimme von Arnold Schwarzenegger.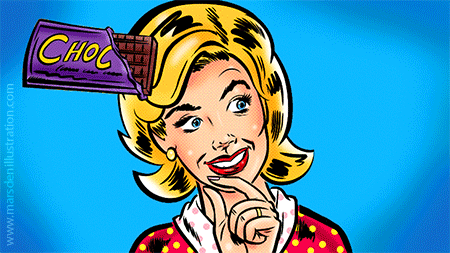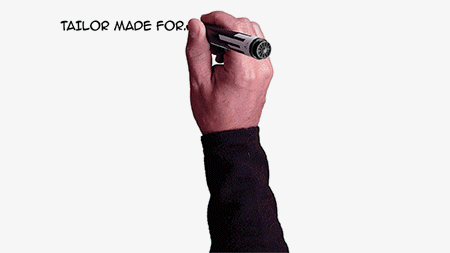 Knowledge Nuggets für das Federal Acquisition Institute:
(Character Designs, Illustrationen und Hintergründe von Ian David Marsden)
für das Federal Acquisition Institute
https://www.fai.gov/media-library/collection/knowledge-nugget

Einige weitere Videos:
Hawlik Vitalpilze – 005 – Wir lassen dem Pilz die volle Zeit zur Reife
Hawlik Gesundheitsprodukte
Dfreeeze Smart Phone App (Deutsche Version) – Digades
Die Kette der Infektion durchbrechen IPC Infektionsprävention und -kontrolle
Dräger Global
PDF DATEIEN MIT DIVERSEN STILRICHTUNGEN:
Download PDF: Zeichnungen, Cartoons, Comics, Graphic Novels, Kinderbücher

Download PDF: Werbung, Marketing, Merchanidising, Vektorgrafik, Logos, Design, Character Design, Maskottchen



Sketchbook | Werbung und Business | Videos und Animation | Redaktionelle Illustration | Logo und Character Design | Cartoons und Comics | Verpackungsdesign | Google Doodles | Kinderbuchillustration | Ritzenhoff | Wacom Featured Artist | Latoya Jackson
Bio Ian Marsden Englisch | Bio Ian Marsden Français | Bio Ian Marsden Deutsch
Für eine teilweise Kundenliste und Testimonials besuchen Sie bitte meine Biographie-Seite.
© Copyright 2023
Read more →