drawn videos
In today's rapidly evolving digital landscape, the necessity for engaging, dynamic content is paramount. As attention spans contract, the ability to swiftly capture and sustain viewer engagement is vital. Moving visuals, especially hand-drawn videos, shine as invaluable assets in this domain. Their charm and animated nature don't just convey your message; they make it memorable.
Whiteboard or Explainer Videos blend simplicity with creativity, masterfully transforming complex topics into digestible and captivating narratives. With over two decades of expertise in illustration, character design, and cartooning, I infuse every video with a distinct, refined touch.
Our partnership kicks off with a comprehensive briefing, allowing me to deeply understand your aspirations and objectives. Scripting and storyboarding follow, laying down the visual and narrative blueprint. I pride myself on my commitment to authenticity and originality. The videos I craft avoid the trappings of generic templates and characters, opting instead for custom illustrations that harmonize with your brand and its message.
In a market saturated with providers leveraging software, pre-loaded drawings, and templated assets, many videos risk looking indistinguishably similar, potentially exuding an air of uninspired mass production. My approach contrasts sharply. Every creation is genuinely hand-drawn, custom-tailored, and deeply attuned to your brand's ethos. The styles you might have enjoyed in my portfolio? All are at your disposal, from monochromatic sketches to vivid, full-color masterpieces.
Yet, quality doesn't necessitate extravagance. Despite offering expert craftsmanship and bespoke content, my rates are surprisingly competitive. The proposition is clear: top-tier quality without the top-tier price. Each collaboration is structured with transparent, flat-rate estimates from conception to completion, ensuring you can plan without the stress of unforeseen costs. Defined milestones keep the project on track and punctual.
Your message deserves prominence. Should you be seeking an authentic, captivating narrative, whether for product showcases, service introductions, or business processes, I am poised to deliver. Reach out, let's discuss a no-commitment offer, and embark on a journey to make your content distinct, engaging, and memorable.
Thank you for considering a collaboration. I look forward to the possibility of working with you.
Ian Marsden – ian@marsdenillustration.com – iphone/whatsapp: +33 (0)6 42 49 82 11
VISIT MY YOUTUBE PLAYLIST WITH MANY VIDEO SAMPLES
What ARE Explainer Videos or Whiteboard Videos?
What Styles can be used?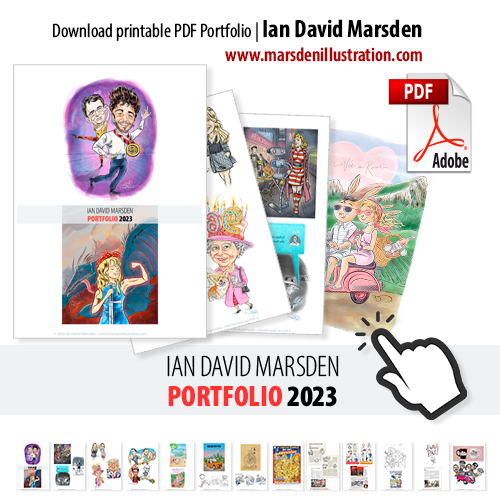 Pretty much any style you can find in my art portfolio: https://marsdenillustration.com/portfolio-2020/

Click gallery images below to enlarge and open slideshow
All Stars Whiteboard Video
Whiteboard Video for All Stars Client: Max Curious, New York Storyboard and Illustrations: Ian David Marsden www.marsdenillustration.com
Video combining animation with live action
Some examples of video series produced in english, german and french using known voice talents:
Beispielvideo auf Deutsch mit der Stimme von Schauspieler Kaspar Eichel
(Schauspieler und Synchronsprecher. Er ist bekannt als die deutsche Stimme von Robert Redford)
Example Video in English with the voice of David A. Watson
Vidéo en Français avec la voix de Daniel Beretta
Daniel Beretta, est un acteur, auteur-compositeur-interprète
Également célèbre pour son travail dans le milieu du doublage,
il est notamment la voix française régulière d'Arnold Schwarzenegger
Every video and all illustrations are custom made with care and precision.
No clip-art or stock art. No re-usable characters, no repeated faces, bodies or puppets.
No prefabricated explainer software.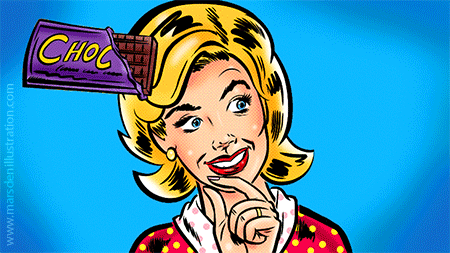 What are the costs?
Please contact me for a free und non-binding flat-rate estimate, custom made for your needs and project requirements. My flat rates include idea phase, storyboarding, final art, video production and transfer of usage rights (also for characters and artwork).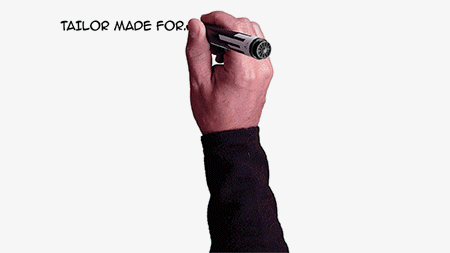 Knowledge Nuggets for the Federal Acquisition Institute:
(character designs, illustrations and backgrounds by Ian David Marsden)
for the Federal Acquisition Institute
https://www.fai.gov/media-library/collection/knowledge-nugget

Some More Example Videos
Hawlik Vitalpilze – 005 – Wir lassen dem Pilz die volle Zeit zur Reife
Hawlik Gesundheitsprodukte
Dfreeeze Smart Phone App (Deutsche Version) – Digades
Break the chain of Infection IPC Infection prevention and control
Dräger Global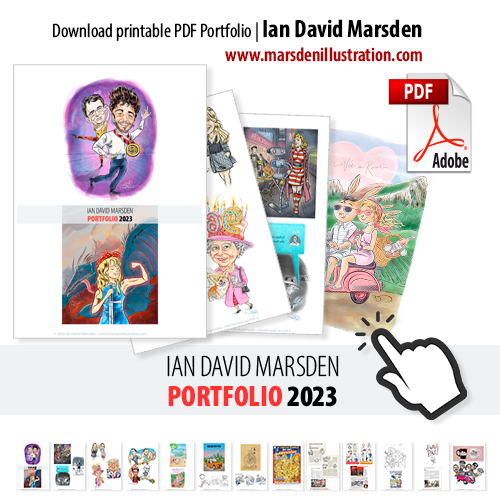 Sketchbook | Advertising and Business | Videos and Animation | Editorial Illustration | Logo and Character Design | Cartoons and Comics | Packaging Design | Google Doodles | Children's Book Illustration | Ritzenhoff | Wacom Featured Artist | Latoya Jackson
CV Ian Marsden English | CV Ian Marsden Français | CV Ian Marsden Deutsch
For a partial client list and testimonials please visit my biography page.
© Copyright 2023 the individual clients / artist: Ian David Marsden

(Displayed on my personal homepage for self-promotional
purposes under rights granted by my terms and conditions.)