Custom Designed Whiteboard Videos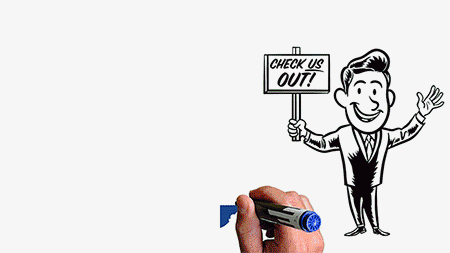 Custom-made white board videos, by internationally published experienced illustrator and cartoonist Ian David Marsden.
Cartoons sold to MAD Magazine, The New Yorker and many more.
Illustrations for international business clients and advertising campaigns.
Logos and Mascot Designs for large scale events like the Ski World Championship 2003 in St. Moritz, Switzerland
and designer of the very first Google Doodles.

Please contact Ian David Marsden to discuss YOUR project
+33 (0)6 42 49 82 11 or [email protected]
View this page in German / Diese Seite Auf Deutsch
Videos with art and characters by published cartoonist and graphic novel author Ian David Marsden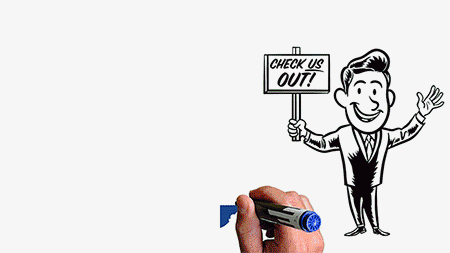 Custom-made by internationally published experienced illustrator and cartoonist
Ian David Marsden. Bi-lingual in English and German and with good working basis in French, I work with clients worldwide and produce videos in various languages.
Allow me to tell you more
in this brief 3 minute video:
What Styles can be used?
Even though most whiteboard videos are kept in a black and white art style,
often with a line quality that resembles markers or chalk, the line art
can also be very clean, refined and highly detailed.
Any style you see in the galleries of my portfolio can be used in your video.
Marsden Art Portfolio:
http://marsdenillustration.com/portfolio/
The video can be cute, funny or also very clean and business like, depending on your message and your target audience.
Video combining animation with live action
Client: Max Curious, New York City
for "All Stars Project", 2016
Some examples of a production in 3 languages:
Beispielvideo auf Deutsch mit der Stimme von Schauspieler Kaspar Eichel
Example Video in English with the voice of David A. Watson
Vidéo en Français avec la voix de Daniel Beretta
Every video is custom made with care and precision.
No clip-art or stock art. No re-usable characters, no repeated faces.
I never re-use elements of scenery or backgrounds from different productions.
My aim is very high production value with fair flat-rate pricing.
My flat rate quote per project means no surprises with extra hours or overtime.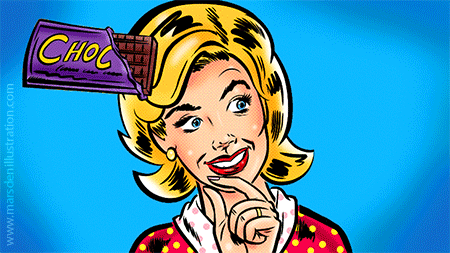 50% of my fee is paid on commencement of the project.
50% on completion of the videos and any other agreed assets.*
*The transfer of usage rights and/or the grant of any reproduction rights are transferred as per agreed upon time and geographic location on receipt of full payment.
Knowledge Nuggets for the Federal Acquisition Institute:
(character designs, illustrations and backgrounds by Ian David Marsden)
for the Federal Acquisition Institute
https://www.fai.gov/media-library/collection/knowledge-nugget
Ideas and Script Writing:
If your script or concept is not fully developed yet, I can be of assistance
conceptualising the video and by providing creative input and ideas.
It is quite common that I help write the scripts.

Once a rough script has been approved, I will create a penciled/scribbled storyboard.
At this stage we can still file away the rough edges and improve the flow.
During the storyboard phase I might come up with some additional ideas for
appealing visuals or funny or interesting elements we could add to the script.
Once the script and storyboard have been finalized and signed off by the client
I create the final artwork for all the scenes. Here again we can ensure that absolutely everything is perfect before we even go into the video and post-production and adding hands and effects.
Needless to say during the entire production, you will be dealing and interacting with me personally, not assistants or members of my team.
Likewise, I guarantee that the final artwork, based on the approved storyboard,
will be hand-drawn by me personally.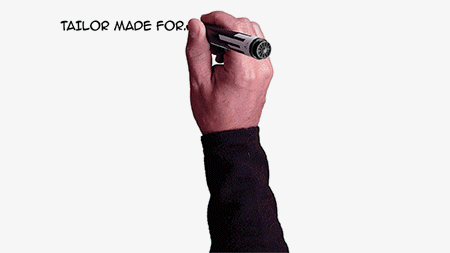 Some Example Videos
Production of the End Products
(English / German / French)
Hawlik Gesundheitsprodukte GmbH
2017
Playing / Growing
(English)
Max Curious Agency
New York City
October 2016
We Are What We Are
(English)
Max Curious Agency
New York City
October 2016
Digades
(Deutsch – German)
Dfreeeze Remote Control Car Heater App – 2015
Sens Digital, Montpellier, France
Click and Collect
(French – Francais)
2015
Classic Animation
Animated video and character design (not scribing)
Brightbulb Solutions
Client: Hairloss.com
Animation Style:
All kinds of animation styles are at your disposal.
There is, of course, the traditional "drawing hand" and also the "flat sliding hand"
which slides elements in and out and many other
animated effects and video techniques can be used.

The hand can write titles or certain text passages from the voiceover to stress their importance,
or we can slide in speech bubbles next to characters. Parts of the artwork can also just appear, fade in and out or "pop" in with a little wobble and a sound effect.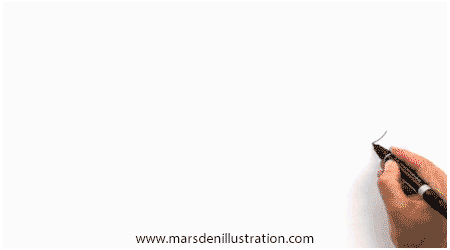 Public Drawing Appearances
I am available for live drawing and live scribing events.

A day rate plus travel and lodging expenses is added
to the production fee and usage rights of any media.

Please contact me directly for a consultation.
Download PDF with art samples: Drawings, Cartoons, Comics, Graphic Novels, Children's Books
Download PDF with art samples:
Advertising, Marketing, Merchanidising, Vector Art,
Logos, Design, Character Design, Mascots