My homepage and my illustration portfolio have been completely updated with many new projects, drawings, animations and designs.
As always I am here for all your illustration, animation and design needs in many different styles.
Below a few current examples.
Ian David Marsden, Illustrator, Designer, Animator
Fast, reliable and (hopefully) original.
ian@marsdenillustration.com
+33 (0)6 42 49 82 11
www.marsdenillustration.com
Advertising, flyer and character design for dog salon Glam's Canin
Simple vector logo for Château de Roux, winery in Uzès (Southern France)
Logo and character design and simulated embroidered patches in Photoshop for iShepherd, Inc.
Illustrations for video and slides for the Johner Institute, Konstanz
Whiteboard Explainer Video for the All Stars Project, Max Curious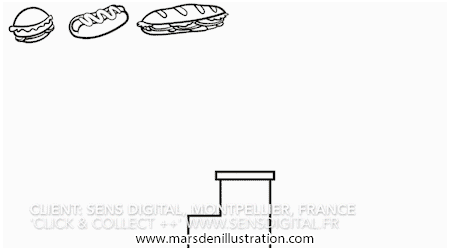 Animated slide video and character designs for Click and Collect ++, Montpellier
Vector logo, business cards and flyer for Mika Arvieu Electrical
Graphic Novel "Marvin" release date Februrary 2020 with Schiffer Publishing
Illustration for the wine column, Swiss LandLiebe magazine
All the very best,
Ian
Contact: ian@marsdenillustration.com
Mobile: +33 (0)6 42 49 82 11
Portfolio: www.marsdenillustration.com