Doggies by Marsden
Cute Dog Character Designs
King Dog, Dog running with bone, King dog with napkin, crown, knife and fork, waiter dog with tray and bone.
These are some cute, cartoon dogs and character designs by artist Ian David Marsden for licensing and merchandising.
Vector Artwork created in Adobe Illustrator.
Full Portfolio here: http://marsdenillustration.com/portfolio/
Bio Ian Marsden English | Bio Ian Marsden Français | Bio Ian Marsden Deutsch
http://marsdenillustration.com
All characters are © Copyright 2014 Ian David Marsden and may not be used in any way without written permission.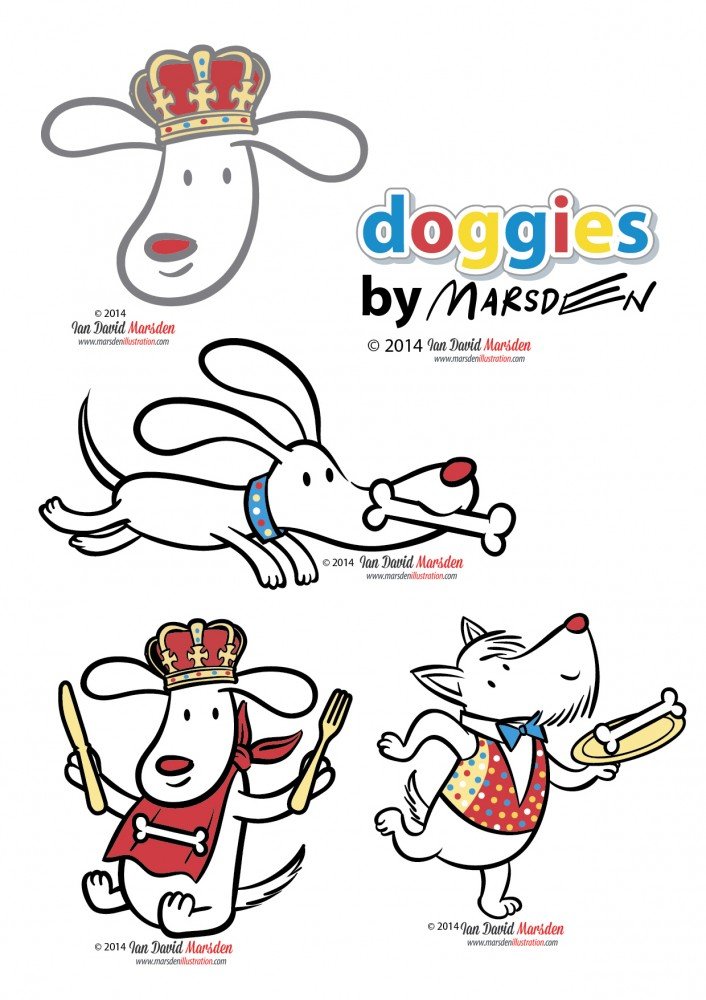 All artwork © Copyright 2014 by Ian David Marsden
More information about Ian, a brief biography, some testimonials and a client list can be found HERE.
Contact Ian Marsden for a free quote for your project: E-mail
Bio Ian Marsden English | Bio Ian Marsden Français | Bio Ian Marsden Deutsch