Cute Dog Character Designs
Vector Artwork created in Adobe Illustrator.
These are some cute, cartoon dogs and character designs by
professional freelance illustrator and cartoonist Ian David Marsden
Full Portfolio here: http://marsdenillustration.com/portfolio/
King Dog, Dog running with bone, King dog with napkin, crown, knife and fork, waiter dog with tray and bone.
Doggies by Marsden
http://www.marsdenillustration.com
All characters are © Copyright 2014 Ian David Marsden and may not be used in any way without written permission.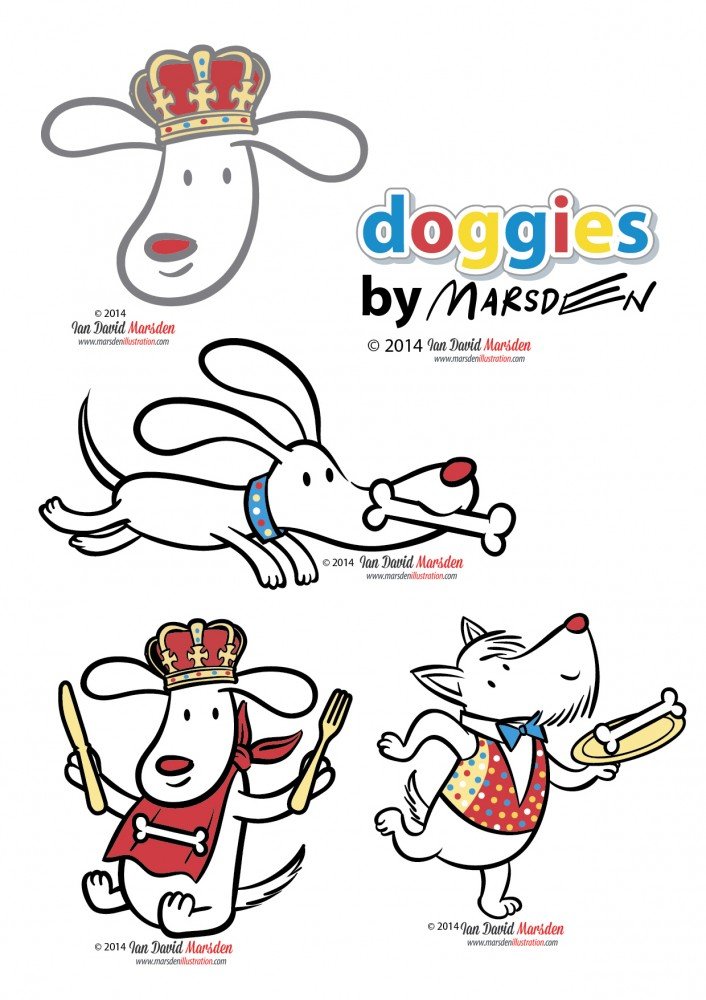 Read more →